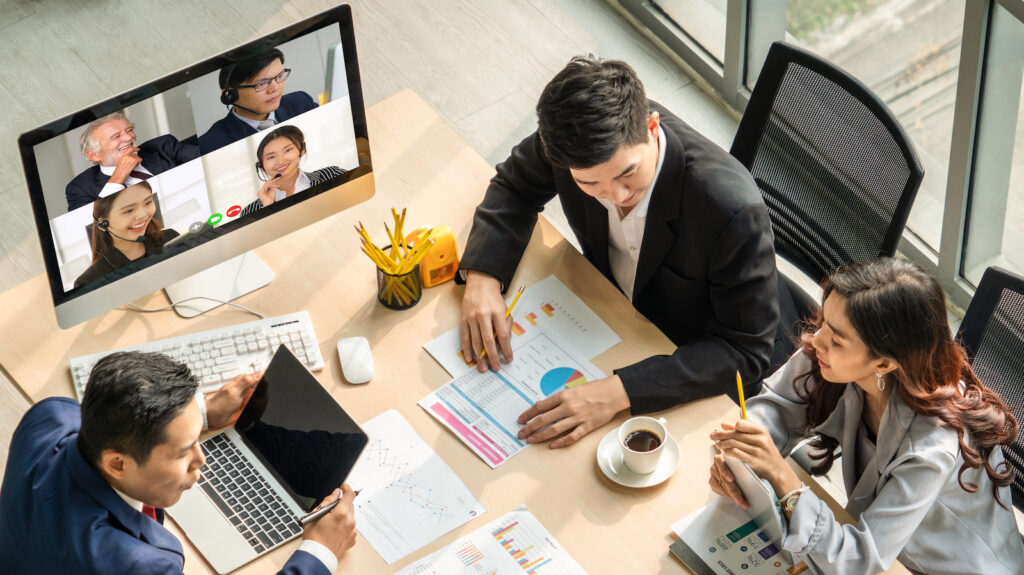 As we continue into this COVID-19 pandemic, work environments as we know them may never go back to being the same as they were previously before the pandemic first started. This proposes a big challenge for all businesses alike as now they are faced with how to rework schedules that best fit their model, employees, clients etc. Whether you are finally starting to become over the fact of never wanting to leave your house for work again, or absolutely in love with the fact of working in your pajamas daily, some companies have started implementing a hybrid workforce as a unique way to keep people coming into the office on a somewhat routine basis. With this, you want to make certain that you are still recognizing the importance of health and safety amidst the current state of the pandemic.

Employers have actually come out and stated that with a more flexible working schedule, productivity has actually improved! Some employers fear that they are at risk of losing employees if there is a push to return to the office full time. This is where the hybrid workforce come into play. By reducing the number of people each day, employees are more willing to come in at least on a part time basis.
However, new challenges arise when it comes to modifying safety protocols. We will dive into a couple of those below.
Scheduling Cleanings
When changing your schedule in such a dramatic, newer fashion, having a cleaning plan is very important. An example of this would be that if a specific department is due in the office on Tuesdays and Thursdays, deeper cleaning should be done on Tuesday and Thursday evenings for that department in the building. Also, for that same instance, if another department is set to come in the following day, let's say Wednesday, then there should be cleaning done Tuesday night before that department arrives.
Implementing Strategies
It is important to have protocols or expectations in place for your staff or employees between scheduled cleaning services. Inform your employees what the scope of work entails from the commercial cleaner as well as what they themselves are responsible for. This helps employees maintain the safety and cleanliness of their workspace between services if there is some time in between scheduled services. Some ideas for this is to have hand sanitizer stations readily available or cleaning wipes that are easily accessible.
Having a safe and sanitary workspace will help smooth the transition into implementing a hybrid workforce/working schedule. BCS Facilities Group provides custom services to best fit your needs with commercial cleaning and disinfection services.