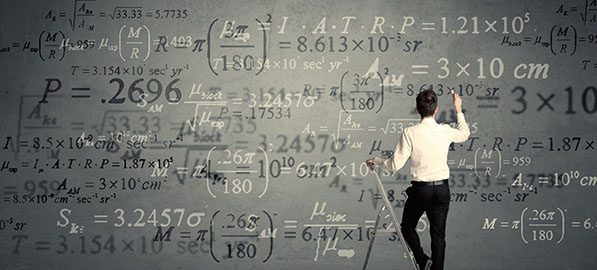 When looking at daily janitorial services, it is important to distinguish what these services are, and what would be considered an extra, or additional service. These daily tasks typically consist of a few main elements: dusting and wiping down common surfaces (desks, tables, counter tops, ledges etc.), vacuuming, sweeping, dry and wet mopping, removing of trash, cleaning restrooms as well as kitchens/breakrooms.

Additional "extra" services not included in the daily janitorial work would be full window washing, all types of floor restoration (strip and wax for VCT tile, carpet shampooing etc.). These services would all be priced separately from the regular janitorial services.

Below, we will take a look at pricing methods for each.
Daily Services
Time/Labor
When taking a look at this method, janitorial contractors, when evaluating your facility will determine how much time it would take in man hours to complete the cleaning scope. Based off of their hourly rate and number of hours required will determine a fair estimate to bill the customer. This typically includes all labor related costs, supplies, equipment, cleansers, mark-up etc.
Some pros and cons to this are that for the customer, you are essentially only paying for the hours worked. The con of this for the janitorial contractor is it can be tough to add increased effort/motivation for increased productivity. Depending on each company's respective margins, this can cause a tight window to work with by adding extra time and pay to the front-line employees without increasing the price. This could also result as a pro with increased revenue for the janitorial contractor as increased hours by increasing the price for the customer. A con for the customer obviously from this is increased pricing for the extra work necessary to meet expectations. But, if these fluctuations present no issues, then this would be a good model to follow for the customer to get the most out of services.
Monthly Fee
One other popular method used is the fixed monthly fee model. After gathering as much information as possible and utilizing various calculation methods, a set monthly fee is determined. This usually consists of everything EXCEPT paper products and all types of consumables. This can provide more value to both the janitorial contractor and the customer. In most cases, this will present one of the most competitive prices to the customer as well as the servicer benefiting from possible efficiencies gained rather than going the price per square foot route.
Square Footage
This model is ultimately just as it sounds. There is a set fee for price per square feet, and gets multiplied by the square footage of the service area. For example, if the servicer provides a price of $0.25/square foot and there is a total of 50,000 serviceable square feet, your monthly cost would be $12,500. Some negatives to this model are that it can be easier to cut corners during the services. Given the set monthly price, and the typical industry production rate being roughly 4,500 square feet/hour, it should take roughly 11-man hours for work to be completed. A great janitorial servicer will spend ample amount of time to ensure the job is done right. However, lesser experienced cleaning companies can underquote at say $0.20/square foot which promotes less pay to their team just to earn extra profit (aka cutting corners).
Special Services
Special project services are more often than not priced differently. These should always be priced separately away from the regular services. One special project is window washing. Depending on the size of the pane, and if both sides are to be completed, pricing can vary. Typically, the price per pane can be around $4/pane (one side), or $8/full window if both sides are to be completed. For floor restoration services, it is mainly based on price per square feet, but varies for the flooring surface. For example, VCT strip and wax runs at about $0.50/square foot, VCT scrub and recoat is $0.25/square foot. Meanwhile, carpet shampooing can range anywhere from $0.20-$0.35/square foot depending on how heavily soiled the carpeting is.